In Wat-stem-jij-woensdag vraagt Medium studenten in aanloop naar de Tweede Kamerverkiezingen of en op welke partij zij gaan stemmen. Deze week geven wij het woord aan sociologiestudente en oprichter van feministisch jongerenplatform Stellingdames.nl Justine van de Beek (20) over haar twijfels tussen Artikel 1 en GroenLinks, het belang van progressieve partijen en haar oproep om te stemmen tegen racisme en islamofobie.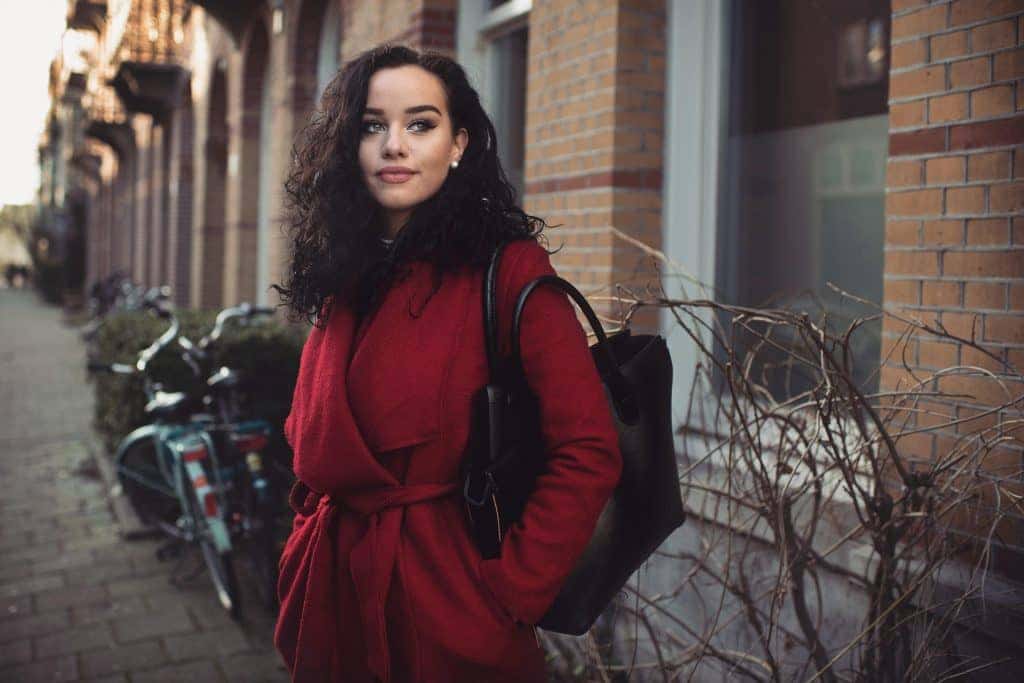 Laten we makkelijk beginnen: wat ga je stemmen?
"Even stereotype sociologiestudent dan maar: ik twijfel nog tussen Artikel 1 of GroenLinks. Sylvana Simons is wat mij betreft echt een fantastische vrouw, ik heb haar onlangs op een conferentie mogen ontmoeten en ze is erg warm en intelligent. Hoe zij met alles wat ze over zich heen krijgt omgaat, vind ik echt bewonderenswaardig. Het motiveert me om op haar te stemmen. Daarnaast weet ze veel over racisme, Artikel 1 is een van de weinige partijen die racisme en seksisme echt benoemt en erkent als problemen in Nederland, terwijl andere linkse partijen er om heen blijven draaien. Ze blijven in mijn mening wat vaag en abstract rondom dit soort onderwerpen en dat vind ik storend; zeg gewoon waar het op staat."
Zijn er ook dingen die je niet aanstaan over Artikel 1?
"Wat ik minder vind is hun vage standpunt over abortus en euthanasie. Als feminist ben ik heel erg voor keuzevrijheid voor vrouwen om hun zwangerschap te beëindigen en over dit onderwerp laat Artikel 1 zich niet eenduidig uit. Via Twitter en in interviews hebben ze gezegd dat ze, wat abortus betreft, Kamerleden per persoon laten stemmen, in plaats van vanuit de partij een standpunt aan te nemen voor of tegen abortus. Dat vind ik vreemd, aangezien ze zichzelf echt profileren als een progressieve partij. Ik vind niet dat je een progressieve partij kunt zijn als je je niet volledig uitspreekt voor het recht op abortus. Een ander punt wat me tegenhoudt om daadwerkelijk te stemmen op Artikel 1, is dat er een grote kans dat mijn stem verloren gaat. Als ze niet één zetel behalen, heb ik uiteindelijk niet echt het gevoel iets te hebben bijgedragen aan de democratie."
"De verkiezingen van 15 maart zijn onze kans om de trend van wereldwijde haat en angst tegen minderheden tegen te gaan"
GroenLinks dan: wat zijn de voor- en nadelen wat jou betreft?
"Wat ik enorm waardeer aan GroenLinks, is het feit dat zij zich afzetten tegen het 'onze-cultuur-wordt-bedreigd-door-de-islam'-frame dat in onze politiek is gekropen sinds Wilders in de Kamer zit. Niet alleen rechtse maar ook linkse partijen gaan hier zomaar in mee, iets wat ik echt teleurstellend vind. Dit viel me vooral op tijdens het Carré-debat, waarin Klaver de enige leek te zijn die vond dat er aandacht moest worden besteed aan moslims en niet-witte Nederlanders die zich niet welkom voelen in ons land. Daarbij komt dat ze ook zeer uitgesproken zijn over vrouwen- en homorechten. Deze twee dingen gecombineerd met de erkenning van het racismeprobleem in Nederland zijn voor mij beslissende factoren als het gaat om wat ik stem."
Waarom vind je het belangrijk om te stemmen?
"Los van de partij die ik uiteindelijk kies, stem ik sowieso op een vrouw. Ik vind het heel erg belangrijk dat er meer vrouwen in de Tweede Kamer komen, met name vrouwen van kleur zijn zwaar ondervertegenwoordigd. Gelukkig hebben zowel GroenLinks als Artikel 1 vrouwen van kleur op hun lijst staan. Door 15 maart op één van hen te stemmen kan ik bijdragen aan meer diversiteit in de politiek.
Daarbij komt dat ik eigenlijk altijd stem waar ik tot nu toe voor heb kunnen stemmen: van het referendum tot verkiezingen voor de Provinciale Staten. Het is de meest directe invloed die je kunt hebben op de politiek.
Ik hoop echt dat jongeren deze verkiezingen massaal zullen gaan stemmen. Ook als politiek niet echt je interesse is: het is nu belangrijker dan ooit om te stemmen tegen racistische en islamofobische partijen. Als je kiesgerechtigd bent en je weet niet op wie of wat je wil stemmen: stem in ieder geval tegen Wilders of partijen die vaag doen over of ze met de PVV willen regeren. De verkiezingen van 15 maart zijn onze kans om de trend van wereldwijde haat en angst tegen minderheden tegen te gaan. Wel of geen interesse, stem op de partij die zegt: wij regeren niet met racisme en islamofobie."